---
PIVOT POINT COMMUTER HUB
Pivot Point is a faster way to commute across the Bay Bridge. Park your car or bike in our gated, attended parking lot and switch to a stress-free AC Transit Transbay bus or carpool. No reservations required!
Secure and staffed
Open 6:00 AM - 8:00 PM
$3.00 per day/$60.00 per month
Purchase daily permits electronically through the Passport Parking App
Purchase monthly permits here. Monthly permits are not available through the Passport Parking app.
---
I-80 @ BUCHANAN ST.
Services Available

Carpool meetup
4 bike lockers (16 spaces)
10 bike racks
4 EV chargers
Getting There
Access to the Pivot Point Hub at Buchanan Street is from the eastbound lane of Buchanan street, underneath Interstate 80.
To board the AC Transit Transbay Line L, follow the posted signs to cross Buchanan Street to the bus stop.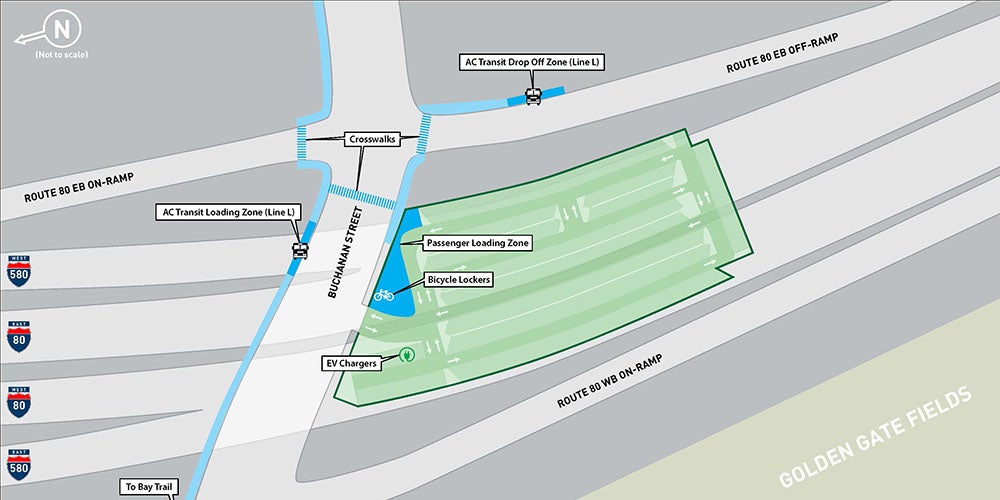 ---
BIKE LOCKERS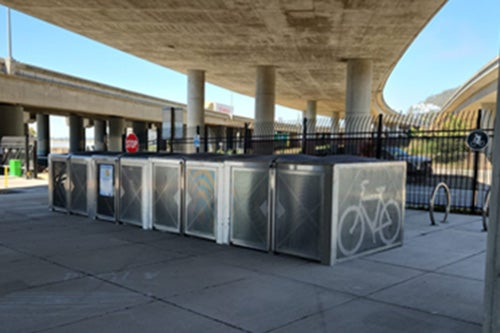 There are four BikeLink Quad eLockers (16 spaces) available at Pivot Point.
RATE
$0.05 per hour standard rate, $0.12 per hour after your rental expires.
ACCESSING THE LOCKERS
You will need the BikeLink app, BikeLink card or Clipper card to open the lockers.
BikeLink App
Download the BikeLink app on iOS and Android and create an account. It only takes a few minutes!
BikeLink Card
Get a BikeLink card online at BikeLink.org or at a local card vendor.
Clipper Card
You can also use a physical Clipper card to open the bike lockers at Pivot Point. You will need to link your Clipper card to a BikeLink profile and have money in your BikeLink Online Account (BikeLink parking is not drawn from Clipper cash value). Learn more about using your Clipper card with BikeLink lockers at BikeLink.org.
---
FREQUENTLY ASKED QUESTIONS