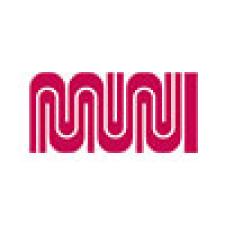 Founded in 1912, the San Francisco Municipal Railway (Muni) is one of America's oldest public transit agencies and today carries over 200 million riders per year. Muni provides transit service within the city and county of San Francisco 24 hours a day, 7 days a week. Operating Historic streetcars, modern light rail vehicles, diesel buses, alternative fuel vehicles, electric trolley coaches and the world famous cable cars, Muni's fleet is among the most diverse in the world.
If you're new to the Muni system, you might want to begin with new riders info.
Muni service is provided by the San Francisco Municipal Transportation Agency (SFMTA). The SFMTA manages transportation in San Francisco, California.
---
Website

Email

N/A

Phone

Fax

N/A

Address

One South Van Ness Avenue, 7th Floor, San Francisco, CA, 94103

Mode

Bus
Transit Centers
There are 15 Transit Centers that serve SFMTA.
Transit Accessibility Services
Complete accessibility information for Muni can be found on the Muni website.
Visit SFMTA's San Francisco Paratransit Website
Learn More on ADA Paratransit
RTC Regional Discount Card
RTC Processing Location
Customer Services: SFMTA RTC Discount ID Office, 27A Van Ness Avenue @ Market, San Francisco, CA 94102
Phone: (415) 252-3291; TTY (415) 701-4730
Applications accepted Monday, Tuesday, and Wednesday, 10:30 am - 4 pm
Note: Before visiting a transit agency office, call to verify hours of operation and payment options.
TTY Users: You can contact any telephone number through the California Relay Service at 711.
Learn More on RTC Regional Discount Card
AllNighter Service Routes
K-Ingleside Owl (Bus)
L-Taraval Owl (Bus)
M-Ocean View Owl (Bus)
N-Judah Owl (Bus)
T-Third Street Owl (Bus)
5-Fulton
14-Mission*
22-Fillmore
24-Divisadero
25-Treasure Island
38-Geary
44-O'Shaughnessy
48-Quintara/24th Street
90-Owl (Fort Mason-Visitacion Valley)
91-Owl (SF State-West Portal)
Bicycle Access
Learn More about Bicycle Access on SFMTA
511 Phone Service
From the Main Menu, use a shortcut to go directly to SFMTA by saying: "Muni"
From inside the Transit Agency menu, you can say any of the following agencies. If you want to use the touch-tone options, press the number "12" for SFMTA.
From inside the Paratransit Agency menu, you can say any of the following agencies. If you want to use the touch-tone options, press the number "16" for San Francisco Paratransit.
Learn More about the 511 Phone Service
Learn More about the Alexa Voice Service for 511
Clipper
Clipper is currently accepted on Muni, BART, AC Transit, VTA, SamTrans, Caltrain and Golden Gate Transit and Ferry, and will eventually be accepted on all forms of Bay Area public transit. For information on using Clipper, please visit https://www.clippercard.com/ClipperWeb/muni/index.do