Bay Area Express Lanes "Open to All" During Public Health Emergency
General Info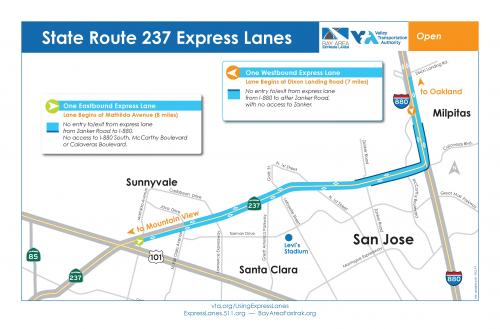 Hours of operation:
Carpool occupancy: 2 or more people
FasTrak:
Solo drivers – You must have a standard FasTrak or FasTrak Flex toll tag (set to '1') to pay to use the lane.

Carpools, vanpools and motorcycles must have a FasTrak Flex toll tag (set in the proper position) to travel toll free. Eligible Clean Air Vehicles must apply for a FasTrak CAV Tag (FasTrak.org) and set it to the proper position.
Lane operator: Santa Clara Valley Transportation Authority
Resources