From August 10, 2020 to Spring 2021 the I-680 southbound express lane from SR-84 to SR-237 will function as an HOV 2+ carpool lane only from 5 a.m. to 8 p.m. Only valid carpools and eligible clean air vehicles can use the lane. 
General Info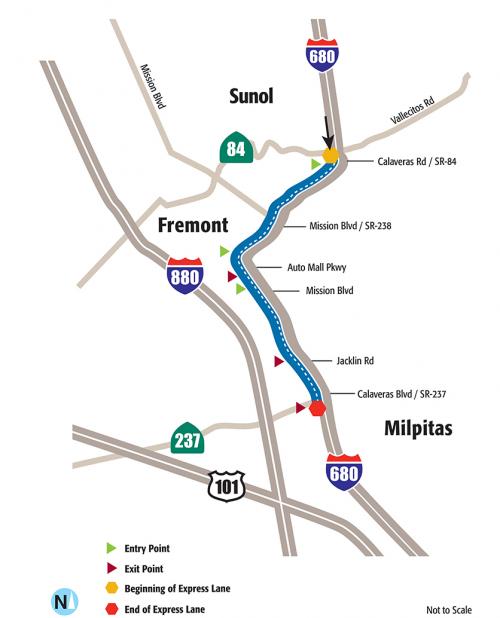 Hours of operation:
MON-FRI, 5:00 AM to 8:00 PM
Carpool occupancy: 2 or more people
FasTrak:
HOV 2+ Only Lane August 10, 2020 to Spring 2021

2-person carpools can use the lanes free. FasTrak is not required.
Contact
Press contact: info@AlamedaCTC.org
Lane operator: Alameda County Transportation Commission
The southbound I-680 Sunol Express Lane is temporarily restricted to carpool only to accommodate construction work that will synchronize the Express Lane technology with the future northbound I-680 Sunol Express Lane, scheduled to open spring 2021. The work may require temporary overnight lane closures on southbound I-680. For traffic updates, follow 511.org: https://twitter.com/511SFBAY. For real-time traffic, click on Caltrans QuickMap: http://quickmap.dot.ca.gov/.