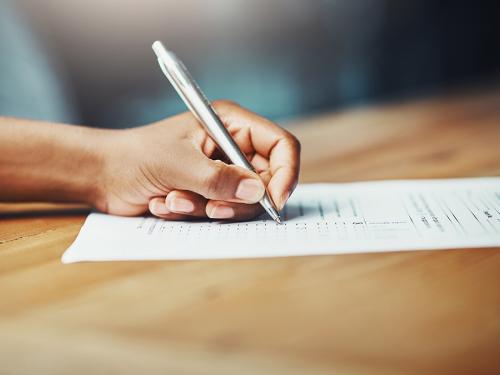 Applications for the RTC Discount ID Card are accepted at San Francisco Bay Area transit agency locations. Applications are forwarded to a central processing office, where application information is verified. Qualified applicants are then mailed the new RTC card.
 View RTC processing locations and hours of operation.
Steps to apply for the RTC card:
Complete an application using either the "Basic" or "Medical" eligibility form.
Present valid government issued photo identification - such as a current California driver's license, California Identification Card, U.S. passport, Alien Registration Card, U.S. Military Identification Card or Military Dependent Card.
Pay the appropriate fee (before January 9, 2022):

$3.00 new or renewal
$5.00 replacement

After January 9, 2022

No charge for new or renewal
$3.00 replacement

Fees are non-refundable.
For "Basic" eligibility, you must also bring the applicable documentation listed on the form.
Your photo will be taken at the transit agency where you submit your application.
When you receive your RTC Discount ID card, you can us it for reduced fares on all participating transit systems. You must carry your RTC card, but can use it two ways.
Pay your fare with cash value or passes like a Clipper card (learn more at Clippercard.com)

You can use cash to pay your fare and verify your eligibility with the RTC card.