Tolling resumes on Friday, March 31, 2023. All drivers in the express lanes will be required to have FasTrak during operational hours of 5 a.m. to 8 p.m. Until then, only valid carpools and eligible clean air vehicles can use the lanes. See I-680 Sunol Express Lanes operations information.
General Info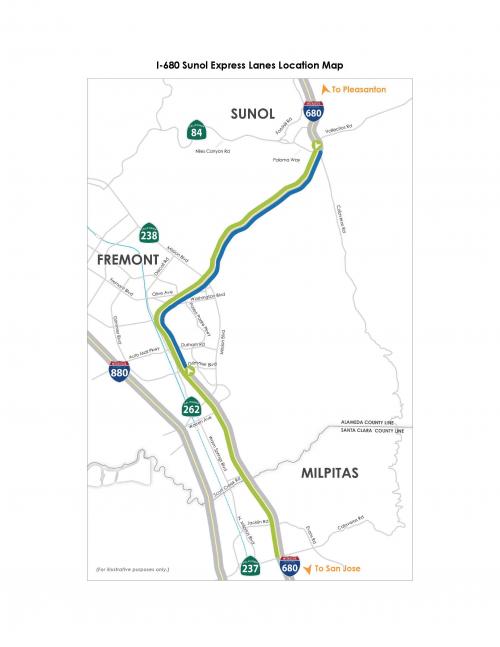 Hours of operation:
MON-FRI, 5:00 AM to 8:00 PM
Carpool occupancy: 2 or more people
FasTrak:
Beginning early 2023, FasTrak will be required on I-680 Express Lanes.

Lanes operate as HOV 2+ until early 2023
Tolling will resume southbound (and begin northbound) in early 2023. At that time, single occupant vehicles can choose to pay tolls to use these lanes. Eligible Clean Air Vehicles can choose to pay half-price tolls to use these lanes. 2+ person carpools will be able to use the lanes toll-free. All types of vehicles will need the proper FasTrak toll tag once tolling begins. See: "Am I Toll-Exempt?"
Lane Operator
Press Contact
Resources